Brooks High School senior Cara Strange is working to bring awarness to mental illness through the Storytellers Program, To Write Love On Her Arms. Click here for the full article.
Brooks High School student Dre Rickard was named ATCTC's student of the month. Dre is a senior Welding student from who has attended ATCTC for 6 semesters and is currently dual-enrolled with NWSCC in welding. According to Mr. Wesley Heathcoat, Welding Instructor, Dre has shown great leadership abilities this year and is a student who is very driven to achieve his goals. Dre has received NCCER certification in two modules and has earned his OSHA-10 certification. In addition, he finished 3rd at NWSCC Welding Competition in Flux Core.
Congratulations, Dre! Keep up the good work!

Attention Seniors:
Honor Cords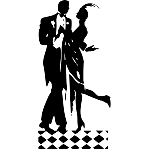 Prom Information:
**Remember to pick up your prom t-shirt today (4-10-14). If t-shirts are not picked up today they will not be available until Monday.
Seniors will start lining up for lead-out at 7:45. Lead-out will begin promptly at 8:00.
There are two entrances at the Coliseum. Students with prom tickets and teachers will enter at the bottom entrance at the tent. Parents will need to enter at the upper level entrance and be seated in the bleacher seating area. No parents or spectators on the floor area please.

Friday, April 11th at the Florence Coliseum
8:00-midnight - Tickets are $35 for seniors, $45 for juniors, $55 for underclassmen and dates from other schools.
Tickets need to be purchased by Monday, March 31st.
"Join the Party Old Sport" is the theme
Purchase tickets in the library.
Tshirts will go sale Monday, March 17- Monday, March 31st. $10 for s-xl & $12 for 2x or 3x
Purchase Tshirts with Mrs. Montgomery
Students & Parents: Continue to check the Counselor's Page for upcoming test dates, scholarship information, summer programs, etc. New information will be added periodically.
Click here for a list of the 2013-2014 Brooks High School Senior Who's Who

Click here to visit the Brooks High School Robotics site.
2013 Robocon official commerical
Former Brooks High School student makes the news with her winning smile and her winning attitude!! Click here to view the full article
Click here for the REVISED 2013-14 School Calendar
Don't Forget to purchase a yearbook!!